SAT Subject Test Experts
Here's How We Help:

SAT Subject Tests assess students' skill levels in specific subjects for colleges, which is why these exams can be such an important part of the application process.

Boost SAT Subject Test Scores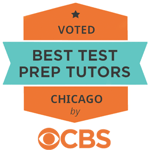 The House bases our approach on individual, expert instruction. Using our custom online tutoring and test prep software, students work one-on-one with an experienced private tutor to learn:
Time Management
When to Guess
Active Reading Strategies
Building Material Knowledge
We know that your child has a unique learning style, and we are dedicated to catering to that style. With enough SAT practice and the right guidance, your child can reach their full potential come test day.
Anticipated SAT Subject Exam Dates for 2020
August 29, 2020
October 3, 2020
November 7, 2020
December 5, 2020
(Please note the above dates are subject to change.)

Contact Us Now