When Should My Student Take The ACT?
Most parents don't know that the ACT test is held almost on a monthly basis. Students have the option to take the ACT test multiple times and can elect to submit their best scores to universities. That's why The House provides year-round ACT test prep services. We provide test preparation in your home, online or in one of our locations!
Voted Top Test Test Prep in Chicago
Our approach to test prep has earned us the honor of "Top Test Prep Tutors" by both CBS and Expertise. Our style is unique and our strategies are proven when it comes to improving test scores for both the ACT and SAT. We are even able to match students to the tutor whose personality matches their unique learning style.
The Best Investment You Can Make For Your Students Starts with Test Prep Tutoring!
12 WEEKS IS ALL IT TOOK!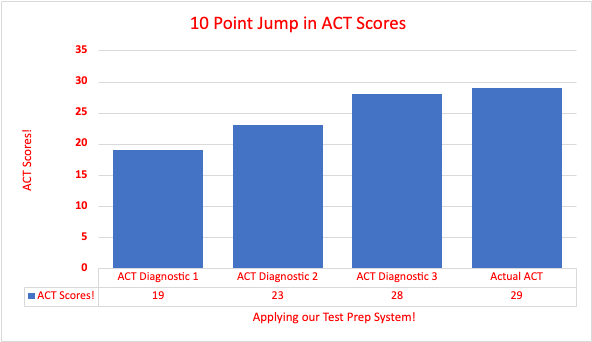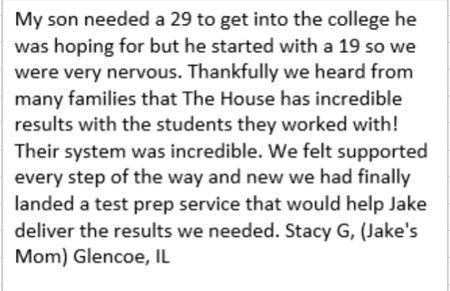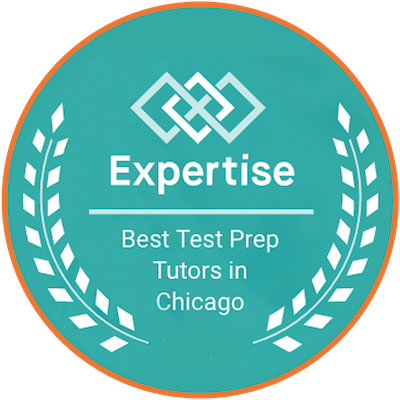 Does Your Student Need a Higher ACT Score?
Customized Test Prep Tutoring Proven Strategies
With over 25 years of experience, we have perfected our ACT Test Prep System and have scaled it to deliver incredible improvements over and over again for 1000's of students.


✅ ACT test prep tutoring is the Best Investment You Can Make For Your Student's Future.
✅ ACT test prep tutoring will teach your students the strategies that have helped thousands of students improve their scores.
✅ Expertly-tailored curriculum that teaches your students the strategies and time management skills they need to succeed.
✅ Personalized test prep study plan for each and every student.
✅ Stop unnecessary stress and build confidence.
What our ACT Test Prep Families Are Saying!
My children have worked with tutors at The House since 2015 - Middle School, High School, ACT test prep, and college remote sessions. I cannot say enough of how amazing the The House has been with helping my children overcome their academic struggles. I've been with other tutoring companies but what raises the bar with the House is that they understand that tutoring goes beyond just the tutoring session.
"I have to admit that I was a little skeptical when you said that you could get her score to go up 9 points, but you were 100% right. I am SO impressed with The House and what it's done for Anna. I've always loved the concept, the approach, the energy, but I am just blown away by the results. "
"My son just got his ACT score back and he got a 31. That is a humongous and life-changing difference in his score. Certainly he put in a lot of hard work, but I can't say enough good things about your and ACT Test Prep Team. "