What You Need to Know About ACT Test Prep - Online
UPDATE:


For all the latest and most up to date-information,
please check our

ACT/SAT FAQ Page

.
Most parents don't know that the ACT exam is held almost on a monthly basis. Students have the option to take the ACT exam multiple times and can elect to submit their best scores to universities. That's why The House provides year-round ACT test prep services... online.
Many students choose to take the exam in the fall of their junior year, which means summer is the time to begin to prepare.
Options for Online ACT Prep Courses
We offer many flexible options, including our award-winning, comprehensive 10-week ACT test prep course. Our standard ACT test prep course gives students the very best opportunity to improve all-around score results by covering the four main sections of the ACT exam, with the most up-to-date strategies and exam know-how available today.
Customized ACT Test Prep
The House is not a "one-size-fits-all" environment. We specifically tailor our approach to maximize an individual's results. So we proudly offer students flexible solutions for ACT test prep. In fact, we often build ACT test prep options to meet a student's schedule, a student's needs, and a parent's budget.
In addition to our comprehensive online ACT test prep course, The House offers one-on-one and small group ACT test prep options. (At a minimum, we recommend taking at least 6 ACT test prep sessions to be able to improve performance.)
Our FREE diagnostic ACT exams are a great way to begin preparing. We aim to run the ACT diagnostic exams.
For more information or to schedule a diagnostic exam, please contact The House.
Voted Top Test Test Prep in Chicago
Our approach to test prep has earned us the honor of "Top Test Prep Tutors" by both CBS and Expertise. Our style is unique and our strategies are proven when it comes to improving test scores for both the ACT and SAT. We are even able to match students to the tutor whose personality matches their unique learning style.
ACT tutoring at The House will teach a student critical steps that will increase their scores dramatically, including:
Learn the only skills the ACT cares about
Learn timing strategies that will optimize performance on the test
Learn the secrets to identifying the right answers
Don't waste time learning unnecessary material - stay swift by learning only what matters
Gain the advantage by learning all of ACT's secrets
Get Started with a FREE ACT & SAT Diagnostic Exams
We are pleased to offer FREE diagnostic ACT & SAT exams. Practice tests are proctored by one of our specialist tutors. Students will receive a comprehensive 6-page diagnostic report, detailing their performance and identifying areas of strength and weakness.
Contact The House for more information.
ACT Exam Schedule - 2020/2021
Please note, the following information is subject to change.
Test Date

Registration Deadline

Late Registration Deadline

Test Scores Released

June 13, 2020
May 8, 2020
May 25, 2020
June 23,
July 7
July 18, 2020
June 19, 2020
June 29, 2020
July 28,
Aug. 11
September 12, 2020
Aug. 7 2020
Aug. 21, 2020
Sept. 22,
Oct. 6
*September 13, 2020
TBD
TBD
TBD
*September 19, 2020
TBD
TBD
TBD
*October 10, 2020
TBD
TBD
TBD
*October 17, 2020
TBD
TBD
TBD
October 24, 2020
Sept. 20, 2020
Oct. 4, 2020
Nov. 3,
Nov. 17
*October 25, 2020
TBD
TBD
TBD
December 12, 2020
Nov. 6, 2020
Nov. 20, 2020
Dec. 22,
Jan 5, 2021
February 6, 2021
Jan. 8, 2021
Jan. 15, 2021
Feb. 16,
Mar. 1, 2021
April 17, 2021
Mar. 5, 2021
Mar. 19, 2021
April 20,
May 4, 2021
June 12, 2021
May 7, 2021
May 21, 2021
June 22,
July 6, 2021
July 17, 2021
June 11, 2021
June 25, 2021
July 27,
Aug. 10, 2021
Students can register for the ACT at ACT.org


* Starting September 2020, students can take individual sections (1-3 sections) instead of the full test. Online only at a designated location.
* Schools may offer other test dates.
* Religious/ Jewish students may also take the test on Sundays (the day after the listed dates)

*Tests added by ACT due to the COVID-19 test cancelations. Sunday dates are now open for all test takers.
Boost ACT Exam Scores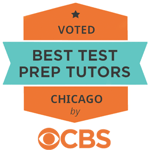 With flexible strategies and unlimited resources, The House offers individualized ACT exam tutoring services to meet the needs of your child. We have well over 10 years of experience in designing strategies to boost students' ACT exam scores.
ACT exam tutoring can be a student's best opportunity to secure college placements, the next and most important step in their academic careers.
The House's ACT exam prep tutoring services are proven. We are award-winning experts in helping students achieve better test prep scores. We would be delighted to tell you about the many ways we can help your student improve their final exams performance.
ACT Exam Test Prep at The House

The House staff is standing by to answer any questions you have about our ACT exam tutoring services, and the many ways we can help. Contact The House today for more information. →