The SAT Exam: What You Should Know
UPDATE:
For all the latest and most up to date-information,
please check our

ACT/SAT FAQ Page

.
The 3 core focuses of the SAT exam are Reading, Writing and Language, and Mathematics. There is also an optional essay. As with the ACT, there are no penalties for incorrect answers - only points for questions answered correctly. SAT grading is done on a scale of 400-1600 for the entire test, whiie the essay is graded separately.
SAT Test Prep Options - Online
As with all of our test prep, The House is not a "one-size-fits-all" environment. We tailor our approach to suit a student's individual requirements. We are able to build SAT test prep options around a schedule, or a budget - and we now do it online.
For more information or to schedule a spot, please contact The House.
Voted Top Test Test Prep in Chicago

The House proudly received "Top Test Prep Tutors" by both CBS and Expertise. Our test prep style is unique and our strategies are proven when it comes to improving test scores for the SAT.
We always aim to match students with a tutor whose personality matches their learning style.
FREE SAT Diagnostic Exams
The House also offers FREE diagnostic SAT exams. These SAT practice tests are a great way to begin preparing.
Upon completing the test, students receive fully graded, comprehensive 6-page diagnostic test results packet, designed to help them focus on areas that need improvement.
SAT Exam Schedule
The site will prompt you to log in with your credentials to register your student for their next test date or you can create a new account to get started.

If you have any specific questions about registration or log in assistance, please contact College Board at 866-630-9305.
* Schools may offer other test dates.
* Religious/ Jewish students may also take the test on Sundays (the day after the listed dates)
Boost SAT Exam Scores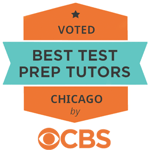 With flexible strategies and unlimited resources online, The House offers individualized SAT exam tutoring services to meet the needs of your child. We have well over 10 years of experience in designing strategies to boost students' SAT exam scores.
SAT exam tutoring can be a student's best opportunity to secure college placements, the next and most important step in their academic careers.
The House's SAT exam prep tutoring services are proven. We are award-winning experts in helping students achieve better test prep scores. We would be delighted to tell you about the many ways we can help your student improve their final exams performance.
Online SAT Exam Test Prep at The House

The House staff is standing by to answer any questions you have about our SAT exam tutoring services, and the many ways we can help. Contact The House today for more information. →
Questions about upcoming ACT & SAT Exams?
Check out our extensive list of FAQs for SAT & ACT Exams: