Finals Exams: Get Tutoring On-Demand
Members and non-members alike can get final exam tutoring at The House. Our award-winning tutors don't rely on standardized materials - particularly for finals tutoring. Our approach to each student is unique. While The House is easily capable of providing students with expert tutors in any subject, our expertise is in matching students to the tutor whose personality matches a student's unique learning style.
Boost Final Exam Scores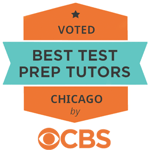 With flexible strategies and unlimited resources, The House offers individualized final exam tutoring services to meet the needs of your child. We have well over10 years of experience in designing strategies to boost students' final exam scores.
High school final exam tutoring can be a student's best opportunity to secure the most important grades of their high school careers, so The House staff is standing by to answer any questions you have about final exams, and how we can help.
The House's final exam tutors are proven and award-winning experts in helping students achieve better test prep scores. We would be delighted to tell you about the many ways we can help your student improve their final exams performance.
Final Exam Tutoring & Test Prep at The House

Grades 9 - 12:
Algebra
Algebra II
Biology
Calculus
Chemistry
Creative Writing
Earth Science
English
Environmental Science
European History

French
Geography
Geometry
Health
Hebrew
Humanities
Journalism
Latin
Multivariable Calculus
Philosophy

Physics
Pre-Calculus
Psychology
Sociology
Spanish
Statistics
Trigonometry

US History

Western Civilization
Study Skills
Contact The House today to schedule final exam tutoring. →